Homeschool Programs
2022-23: Earth Cycles
November through April
Monthly on the first Thursday, 10:00 to 11:00 a.m. - In-person outdoors at the Science Center
Monthly on the second Thursday, 10:00 to 10:30 a.m. - Virtual wrap-up with a live animal
This educational series is specifically for homeschooled students. Programs focus on the cycles you can observe in the natural world. Topics include rock cycle, water cycle, life cycles, and more!
In-person Outdoor Program: (First Thursday of the month, 10:00 to 11:00 a.m)
Two sessions offered: Ages 4 to 6 or Ages 7 to 10
November 3, December 1, January 5, February 2, March 2, April 6
Virtual Live Animal Presentation: (Second Thursday of the month, 10:00 to 10:30 a.m.)
For all ages
November 10, December 8, January 12, February 9, March 9, April 14
Cost per session: $9/member child; $11/non-member child
An adult must participate with children at no additional cost. Each additional adult pays child fee.
---
Our homeschool programs are aligned to Next Generation Science Standards and NH College and Career Ready Science Standards. Homeschool groups qualify for school rates and custom programs.
---
For questions or to schedule your homeschool program email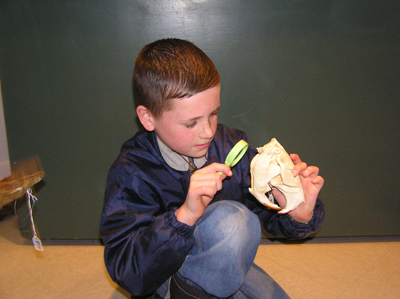 ---